Alright friends – it feels like we?ve been hit with a firehose of new product announcements in conjunction with the new iPhone 11 launch, but we?re getting through it. Fortunately, what I?ve been seeing cross my desk has been definitely on the nicer, more reliable end of spectrum. Today, just to prevent iPhone exhaustion, we?ll have a round up of some more options for you to pick up with your phone.
With any phone – be it iPhone, Android, or otherwise, battery life is always a concern. Sure, it?s great when it?s new, but what if you?re going to be traveling – and away from electrical mains – for a good long while? Yeah, you could pack along a battery pack, but now you?ve got two things to carry (plus a cord). What if your protective case also had it?s own battery to juice up your phone?
That?s what the new Mophie Juice Pack Access is offering. You know Mophie, and you know what they do. In case you don?t, what they?re doing is creating a battery-packing protective case that does it?s level best to keep the sleek lines of your phone intact. Sure, it?s going to be a bit thicker than any other case (the electrons have to be stored somewhere, physics and all that), but the peace of mind to have a whole full charge sitting at the flip of a switch? That sounds like a great idea to me.
What the Mophie Juice Pack Access is bringing to the table – that I?ve not noticed in prior battery cases – is wireless charging. This is great, as it leaves the lightning port available for you to, say, plug in your headphones while things charge up. For the battery pack itself (2,000 mAh for the iPhone 11 and Pro, and 2,200 mac for the iPhone Pro Max) that has a USB-C port for powering things up. The Mophie also keeps the same great logic in place that charges up the phone first, and once it?s full, charges up the battery pack. Get?s the important device powered first, and hopefully saves some charge cycles on the external battery as well.
We?ve got more details on the Mophie Juice Pack Access down below. To close out this section, you?ll want to know that the cases will be running $99.95 direct on mophie.com in October, in a variety of colors including black, blush pink, and (PRODUCT) RED. We?ll also have a non-11 version of a Mophie battery case coming in for a hands on review, so we can let you know how the concept performs in the real world – things like how well it protects the screen, and fits in your pocket, that sort of thing.
Speaking of screen protection – we?ve come a long way since companies were selling flimsy clear plastic to put on top of your screen. That worked when displays were plastic themselves, but in this world of nice, crisp (and crackable) glass screens, you want yourself a high-quality screen protector, preferably something out of tempered glass as well. And, just as with a phone case, you want something that is not just easy to install, but is custom cut to fit onto your specific device. In that regard, Invisible Shield has you covered in four different product lines – Glass Elite VisionGuard+, Glass Elite, Glass Elite Anti-Glare, and Glass Elite Privacy. These all offer great protection from scratches and cracks, and even have oleophobic coatings to help keep the smudges down.
Not only that, the lineup offers a bunch of different options, depending on what it is you?re looking to protect the phone (or your eyes) from. For example, the Glass Elite VisionGuard+ also has an anti-microbial protection layer (keep those germs away), as well as a layer that helps protect your eyes from the blue light coming from the screen – without changing coloration. The Glass Elite Anti-Glare comes in a matte finish (something I?ve not seen before) to help you to view the screen in bright sunlight. Glass Elite Privacy offers protected viewing angles to keep your information safe, and then the Glass Elite is what you?d consider a ?standard? screen protector, albeit with tougher standards.
For all of the Invisible Shield screen protectors, we?ve got more details down below. These protectors are available now for all iPhone 11 models (as well as some versions for prior models) direct from InvisibleShield.com (As well as some brick and mortar stores). Pricing starts at $39.95 for the Invisible Shield Glass Elite, and tops out at $49.99 for the Invisible Shield Glass Elite VisionGuard+. That may sound expensive, but trust me – look up what it costs to replace a cracked screen, and you?ll thank me for pointing these out.
Finally, I know I?ve been sort of keen on the cases that offer a lot more bells and whistles (hidden storage pockets, battery packs, a multitude of materials) but what if you want something a bit simpler and cleaner? That?s where the products from Gear4 come into play. Along with the iPhone 11 launch, Gear4 announced seven new cases to complement the phones. They?re all built from the same base of protective technology, but offer different features such as using recycled plastic or offering up bright neon colors.
All of the Gear4 cases offer at least a 13-foot drop protection rating, while Battersea (my favorite of the bunch) ups that to 16 feet, while the Platoon ups that rating to 20 feet. Now, are any of us likely to be dropping a phone from one to two stories up? I?m going to guess no. However, if a case can protect your phone from a 13-foot (or more) drop, then it should do just fine dropping 3-4 feet from a table. Not like it needs room to deploy a parachute, right?
What I rather like about these Gear4 cases is that they manage to strike a balance between protecting the phone and reducing the amount of bulk wrapped around the phone. It?s amazing what those materials engineers and designers can do, and this lineup shows a variety. Oh, and hey – if you don?t trust your screen protector (if so, check out the ones above) or just want an extra layer, that?s where the Oxford Eco comes in. Not only does it have a lot of recycled materials, it?s got a folio design that will close over your screen, giving you another layer of protection.
As with the other items, we?ve got a fuller rundown of the details on the various cases (remember, there are seven of them) down below. Pricing for all of these Gear4 cases start at $39.99 and top out at $59.99. These are available in a variety of colors (and styling is quite different among the seven), and they?re all available now at Gear4.com. From this lineup, we?ve also got a case on the way, so we can let you know how it performs in keeping the phone protected overall, and how it, you know, looks and feels.
Also worth noting, as we?ve covered a lot of products in this single article. While I?ve put representative photos by the relevant sections, we?ve also got a full gallery down below that will give you a sense of the variety of options you?ve got available to you. Go ahead, protect that expensive new rectangle of glass and metal – it only makes sense. And of course, we?ll let you know our impressions of the products once we?ve got them in. Full reviews will be here on Knapsack.News, but you?ll likely be able to get early looks and thoughts over at our Instagram account.
Mophie Juice Pack Access for all-new iPhone 11, iPhone 11 Pro and iPhone 11 Pro Max
SRP: $99.95
Battery case made to protect and wirelessly charge the new iPhone 11, iPhone 11 Pro, and iPhone 11 Pro Max
Full access to the Lightning port enables EarPods usage or wired iPhone charging
Built-in USB-C input port for wired juice pack access and iPhone charging
Qi-enabled wireless charging input works with all mophie wireless accessories and wireless charging pads commonly foundin airports, cafes, cars and furniture
Priority+? charging passes wireless and wired power to the iPhone first before recharging the juice pack access
Internal rubberized support pads and raised corners to help withstand tough falls and screen damage
Available in October in a variety of colors, including black, blush pink, and(PRODUCT) RED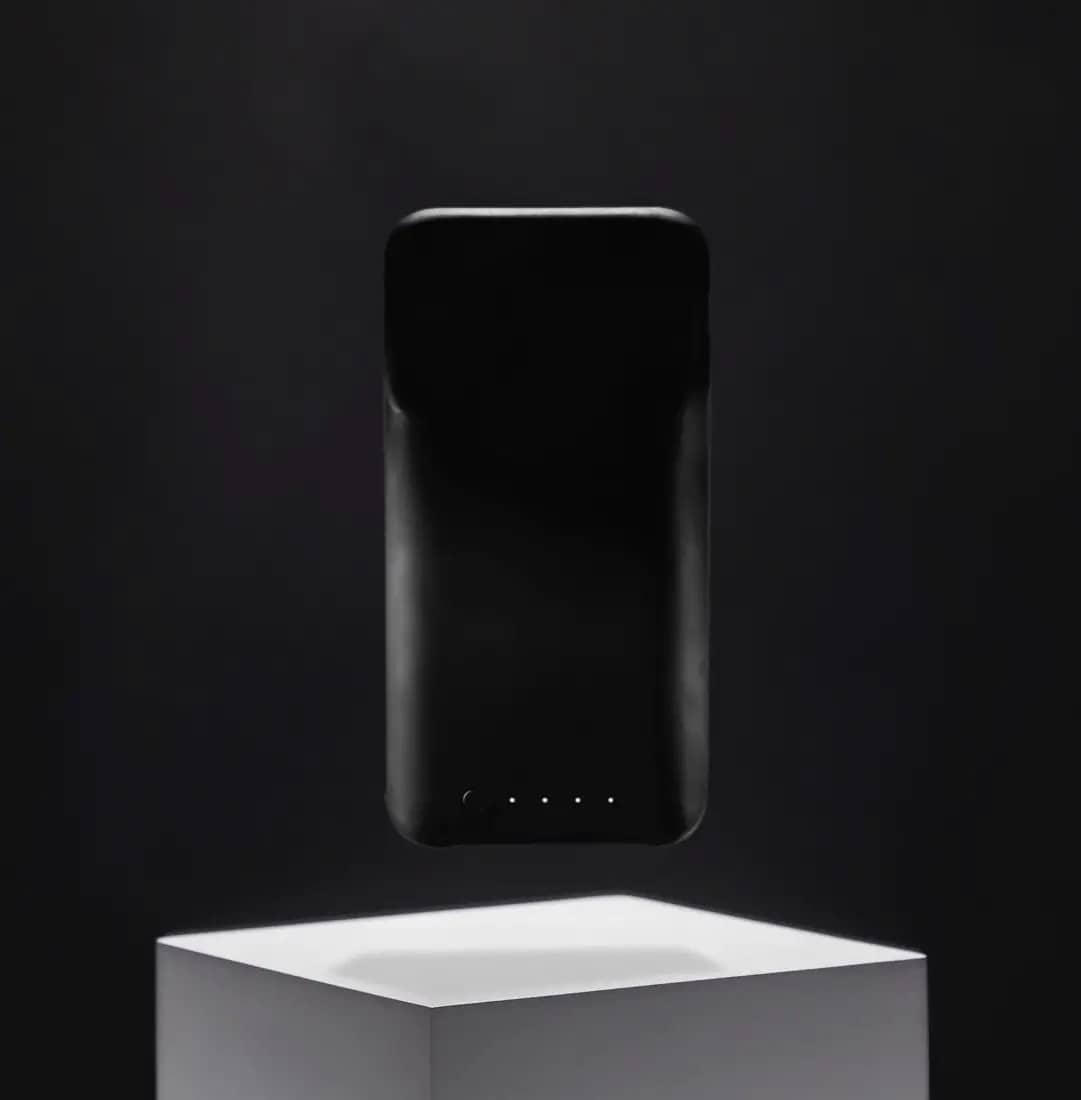 InvisibleShield Glass Elite Collection for all-newiPhone 11 Pro and iPhone 11 Pro Max
SRP: $49.99 – $39.99
Glass Elite VisionGuard+ ($49.99 SRP) –A first-of-its kind screen protector that promotes overall digital wellness by combining true 4-in-1 protection that features:

Anti-microbial?a new, bacteria-fighting technology that kills 99.99 percent of harmful bacteria found on device screens.
Eyesafe? technology that protects against the damaging effects of exposure to high-energy visible blue light without changing the screen colors or peak resolution
ClearPrint technology that offers a revolutionary oil-dispersing treatment to break up fingerprint oil, allowing light to pass through, making fingerprints and smudges virtually invisible to the eye
Glass Elite, InvisibleShield?s strongest screen protection technology ever!

Glass Elite Anti-Glare ($44.99 SRP)-Features the same durable construction found in Glass Elite in addition to a matte finish designed to prevent glare from direct light, allowing consumers to easily see their screens in direct sunlight
Glass Elite Privacy($44.99 SRP)-Offers consumers the same unbeatable strength and shatter protection that runs through the entire lineup in addition to a privacy filter.
Glass Elite ($39.99 SRP)-Is the foundation of the newly launched collection andis InvisibleShield?s strongest tempered glass screen protector ever!
Gear4 Case Collection for all-newiPhone 11, iPhone 11 Pro and iPhone 11 Pro Max
SRP: $39.99 – $59.99
Piccadilly ($39.99 SRP)–The award-winning clear case with 13-foot drop and edge-to-edge protection. Featuring a color match bumper available in black, lavender and pink.
Crystal Palace ? Clear ($39.99 SRP)-An ultra-protective transparent phone case with 13-foot drop protection and an anti-yellowing clear design with dye-transfer resistance.
Crystal Palace ? Iridescent & Neon Colors ($39.99 SRP)-Fun, playful color variants based off global consumer trends ? featuring an iridescent finish and three neon-color finishes of pink, yellow and blue.
Hampton ($39.99 SRP)-A slim case offering 13-foot drop protection with a frosted soft touch finish, available in light and dark.
Oxford Eco ($49.99 SRP)-The ultimate phone accessory with a folio design featuring card slots, an integrated stand and 360-degree protection from up to 13-foot drops. Now available with an eco-material screen cover made using two recycled plastic water bottles.
Battersea ($49.99 SRP)-Ultimate impact defense with 16-foot drop protection and a slim design, available in soft-touch black or an all-new pink diamond finish.
Holborn($59.99 SRP)-Enhanced 13-foot drop protection for glass back phones thanks toD3O?technology around the sides and backside of the case, while remaining thin and stylish. Available in black, burgundy, and lilac.
Platoon ($59.99 SRP)?The world?s most impact protective phone case with drop protection up to 20-feet, available in black.