The new early 2020 iPad Pro was just announced. The biggest difference you'll notice is that it has trackpad support. What else does it have, and should you buy one?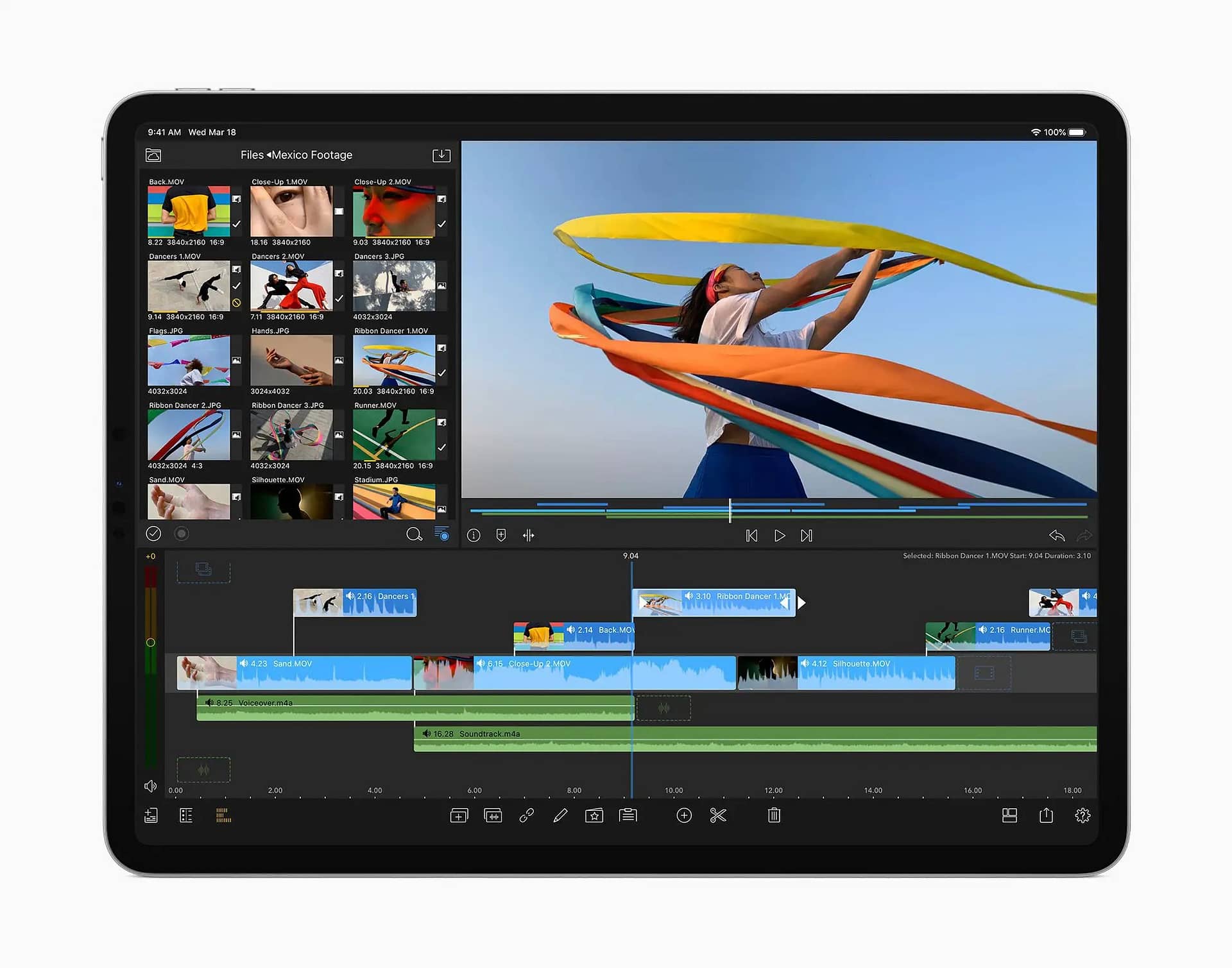 I'll talk about the trackpad in just a moment, but first, the basics:
A12Z Bionic processor. This is the same basic architecture as the A12 used in the 2019 iPhone Xr and Xs phones, but with an 8 core GPU and faster single and multi-core performance. How much faster? Hard to say just yet, but expect it to beat PC CPU single-core performance.
Cameras: a 10 megapixel ultra-wide and 12 megapixel wide lens. Before, the iPad Pro had only the 12mp lens.
3D scanning: The camera area of the back now has a LiDAR Scanner, which is useful for depth mapping. Apple's demo video shows it being used to place augmented reality furniture into a real room.
Magic Keyboard: the new Magic Keyboard acts as a stand, keyboard and trackpad.
Trackpad support: the mouse indicator is a smaller circle target, and it seems to work well, co-existing with the traditional iPad touch input.
By adding trackpad input to iOS, Apple is making the iPad more computer-like than ever. Some people I've talked to are positive, saying, "this is the computer I?ve wanted for 5 years."
Others, like Ryan Jones (former Apple employee and man behind FlightyApp) have said Apple gave up on what an iPad was supposed to be.
What's interesting about the A12Z is that we know the iPhone will likely get an A14 chip in its fall 2020 release. There's room for the iPad Pro to get bumped to an A13Z or A14 based chip some time after.
It seems that what Apple's doing is making a computer (iPad) where touch input is first, with keyboard, trackpad, and Pencil are a close second – that you can work the way that suits you best, as opposed to a laptop with fixed keyboard and touch as a distant second input.
A word about LiDAR: Besides the obvious augmented reality furniture stuff, what should it be used for? Apple shows off a physical therapy app to measure range of motion and chart progress. There are real applications.
We're making iPad even more capable and versatile by bringing trackpad support to iPadOS… We carefully considered the best way to integrate trackpad use into a touch-first environment while retaining everything our customers know and love about iPad. We're thrilled to bring this new way of interacting with iPad to the millions of people using iPadOS today."

Craig Federighi, Apple's senior vice president of Software Engineering
The 11-inch iPad Pro starts at $799 (US) for the Wi-Fi model and $949 (US) for the Wi-Fi + Cellular model, and the 12.9-inch iPad Pro starts at $999 (US) for the Wi-Fi model and $1,149 (US) for the Wi-Fi + Cellular model. The Magic Keyboard for iPad Pro will be available for purchase in May for $299 (US) for the 11-inch iPad Pro and $349.