Arcade1up has a history of making really nice arcade cabinets, licensed games, and accessories for them. In the past, they've sold the stand up Star Wars arcade game, but now, you can have the full cabinet with bench in your home! Time to shoot some womp rats!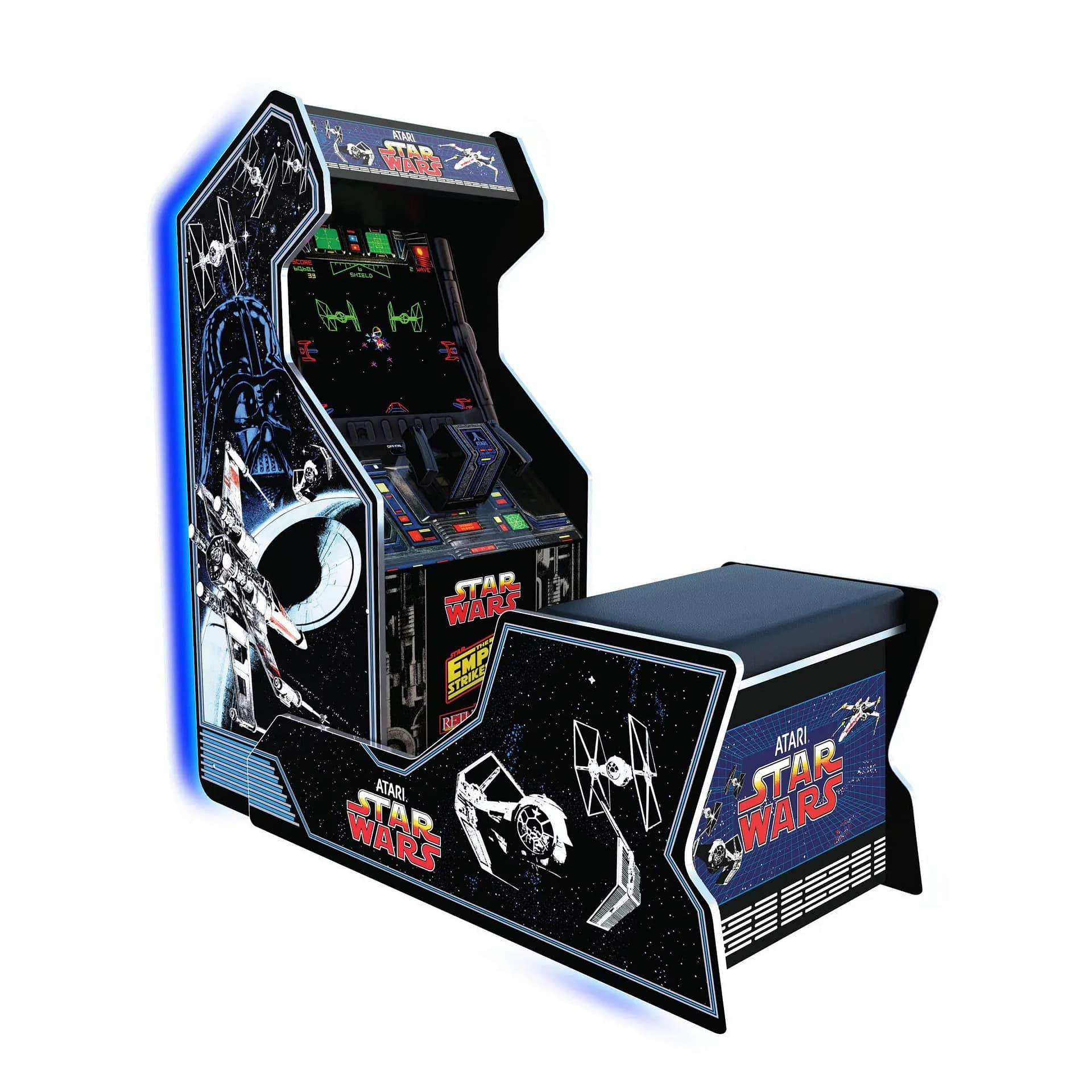 My friend John Biggs held a zoom call the other day that was basically a bad version of twitch, and played old arcade games over it. This was both awesome and hilariously bad.
What I really want to do is get him one of the Arcade 1up Star Wars cabinets with bench and have it delivered to his house. He doesn't need a dining table, and I'm pretty sure his family can find other places to sit when they ignore him eat meals together like a wholesome family.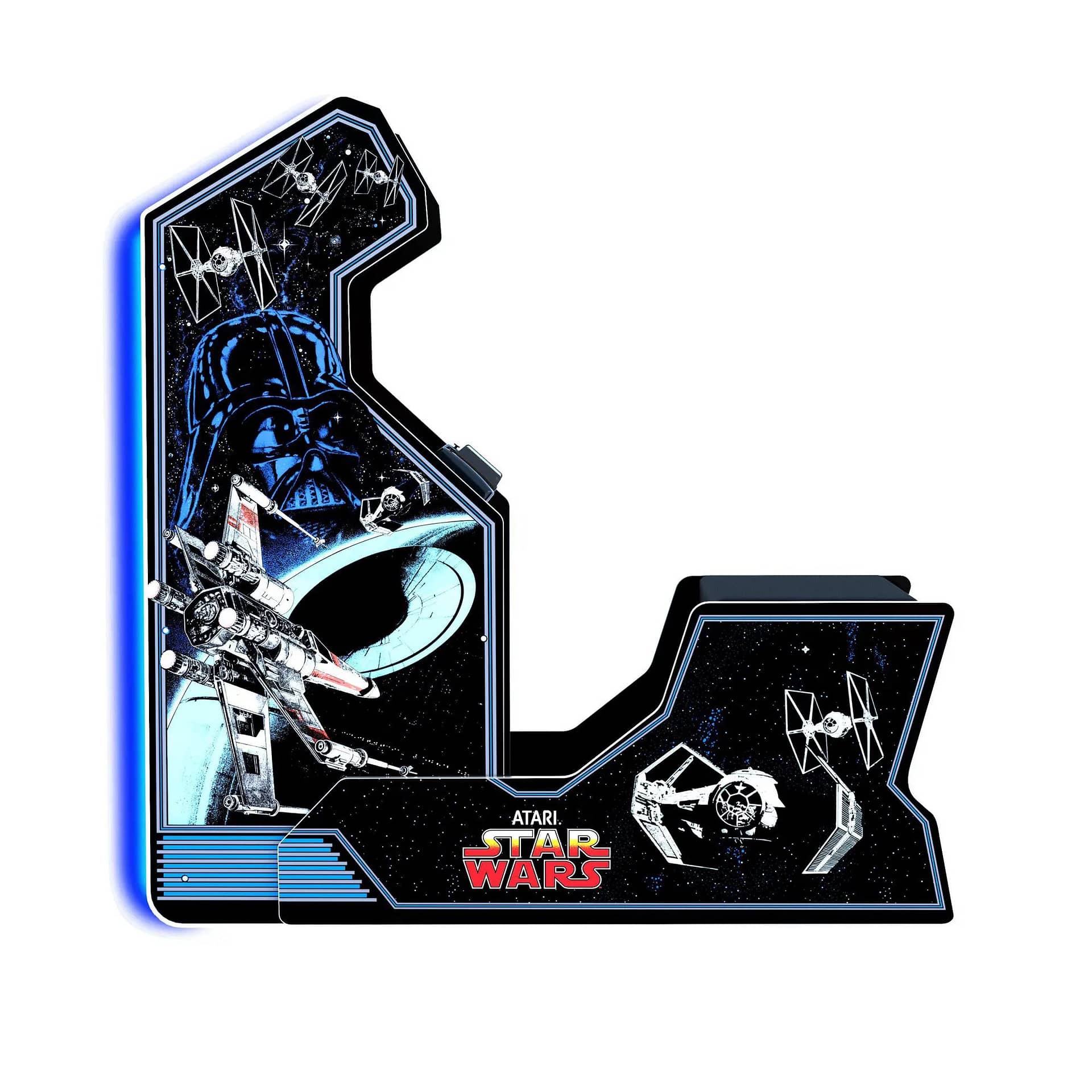 The game is the one you remember from your youth, if you're old like John and I: vector drawn X-Wing nose and cannon, firing on TIE Fighters with a yoke. The game has three phases of shooting TIE fighters before you have to try and blow up the DEATH STAR.
Actually, this game isn't just like the one I remember: it's got Star Wars, Empire Strikes Back and Return of the Jedi games loaded in it. And instead of standing, this one comes with a bench. Covered in luxurious pleather.
Anyway, this thing is awesome, and I would like nothing better than to surprise John with one. If we're gonna do it, it's gonna have to come from Walmart.com.