What will you miss most? The Start menu that was actually a menu? The glossy, translucent windows? The escape from the nightmare of Vista?
After 11 years, Microsoft is officially pulling Windows 7 support. The OS, which launched in 2009, was aimed at bringing Windows users back to the platform. Hailed as an OS made for PC users, 7 tried mightily to right Microsoft's missteps and, to a degree, achieved its goal.
The OS is currently running on millions of machines. This means countless work systems, POS terminals, and utility devices will soon see a screen like this: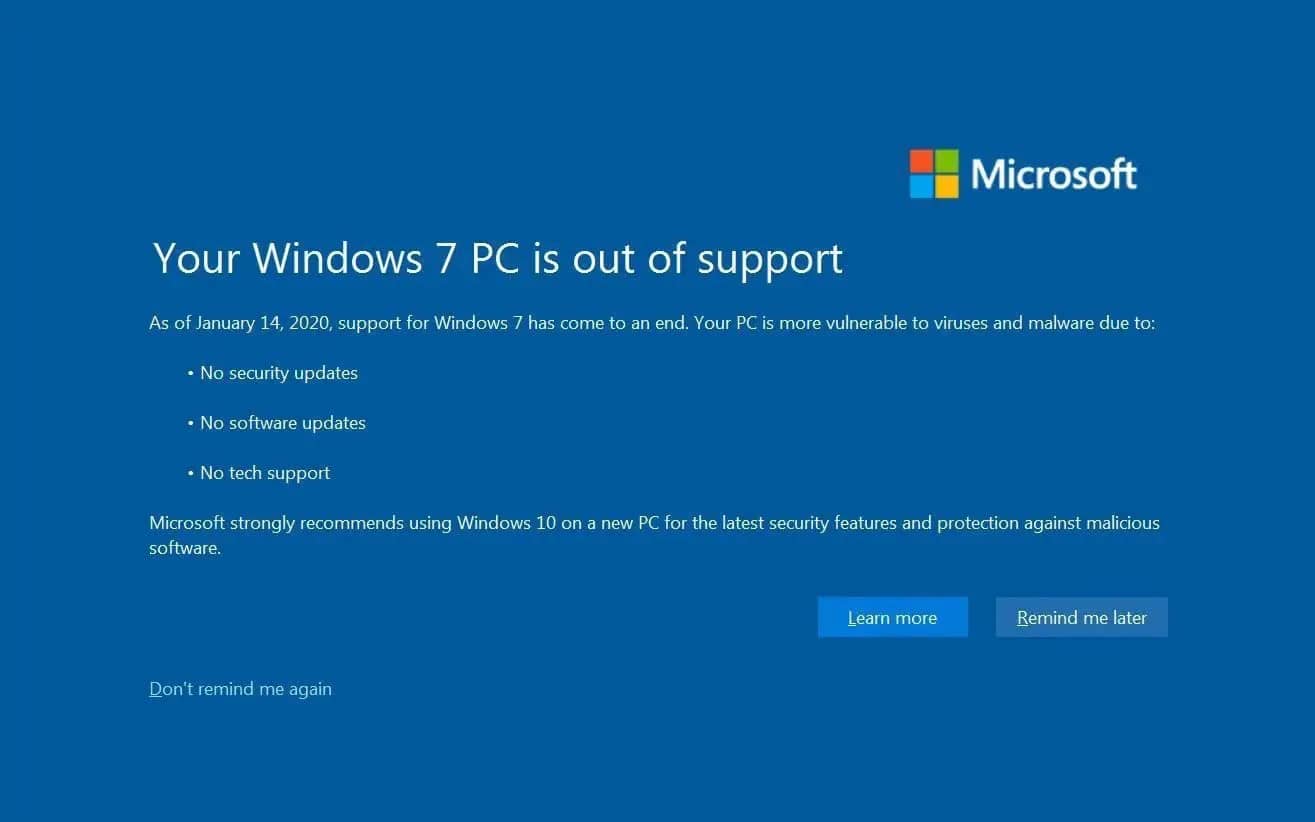 The options, now, are slim. If you don't upgrade you're almost guaranteed to get a virus or ransomware simply because nothing will ever be patched again. Further, any hardware running 7 is now useless as Windows 10, the OS' beefier offspring, is now far more resource-heavy. The answer? You'd Best Buy a new PC.
Ultimately, Windows 7 lovers should appreciate that the OS did pull their favorite windowing platform out of the doldrums. After years of battle, Microsoft launched Windows 10 to more jeers than cheers. People were happy sticking with the last Windows that actually looked like Windows even as 10 got better, faster, and far more interesting.
The OS battles are over. As CEO Satya Nadella said last year: ?The operating system is no longer the most important layer for us." Microsoft is a computing company now and faces new pressures from unexpected places, including Amazon and Google. In the end, what your windows look like is far less important than what you program on, connect to your TV, or even lug in your laptop bag. There's far more money to made selling machine-learning algorithms than PC software.
So goodbye, Windows 7. We'll miss you. And until you're resurrected in some distant HackerNews thread 20 years from now, rest easy. You earned it.