Remember how great iPods were? You'd scroll through your music library with lightning speed thanks to the touch wheel. It'd click comfortably in your hand, helping you navigate with ease. Louis Anslow has an app to bring all that joy back.
iPods were so awesome, they might as well have been a co-star in Edgar Wright's movie Baby Driver, where no less than six or seven of them appear.
Rewound is a music player that is skin-able. So what, you say? WinAmp was, and it whipped the llama's ass. Audion by Panic was. What's the big deal about bringing back themes, a thing from the late 90s?
It starts out like this: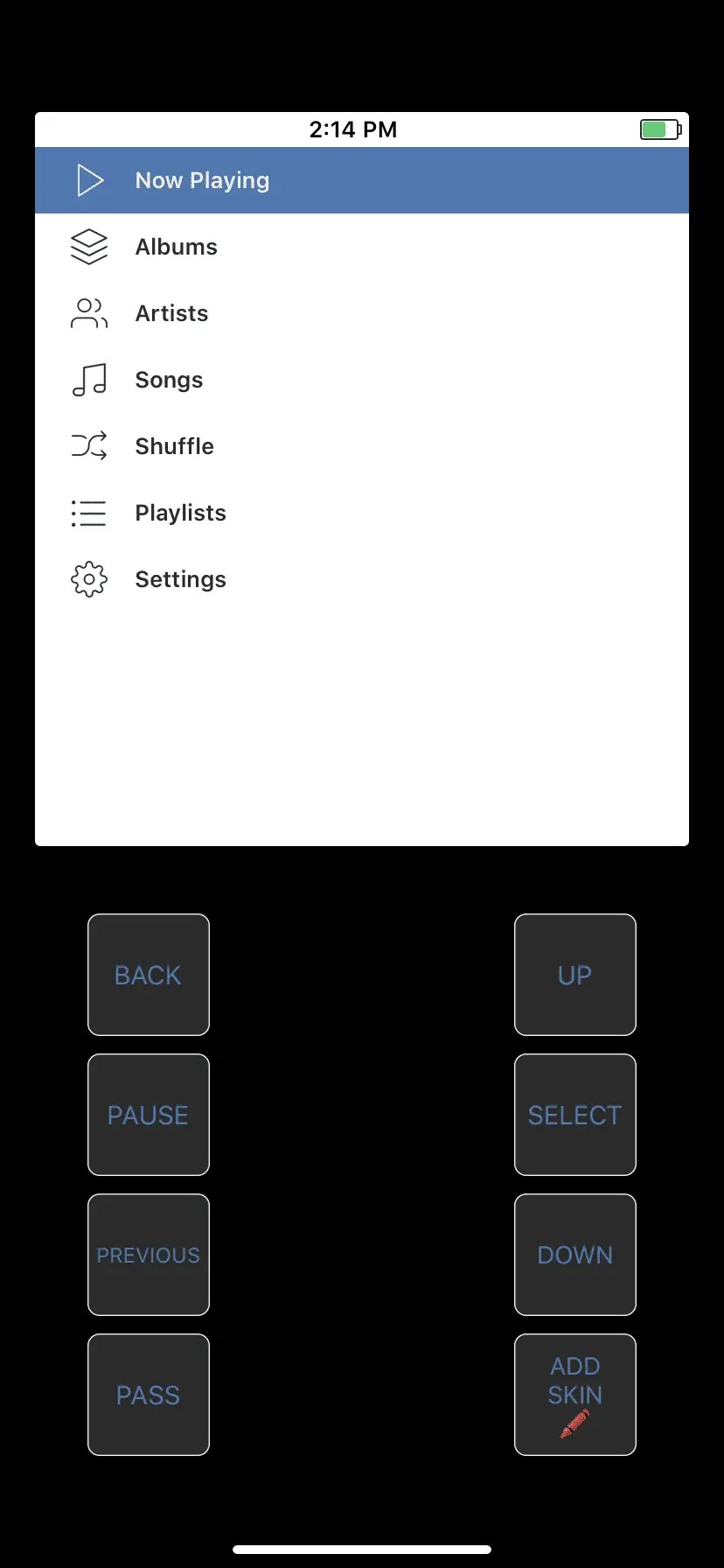 This doesn't look very appealing, but this isn't where things end up. Where things end up is firmly in nostalgia-land, with the U2 iPod.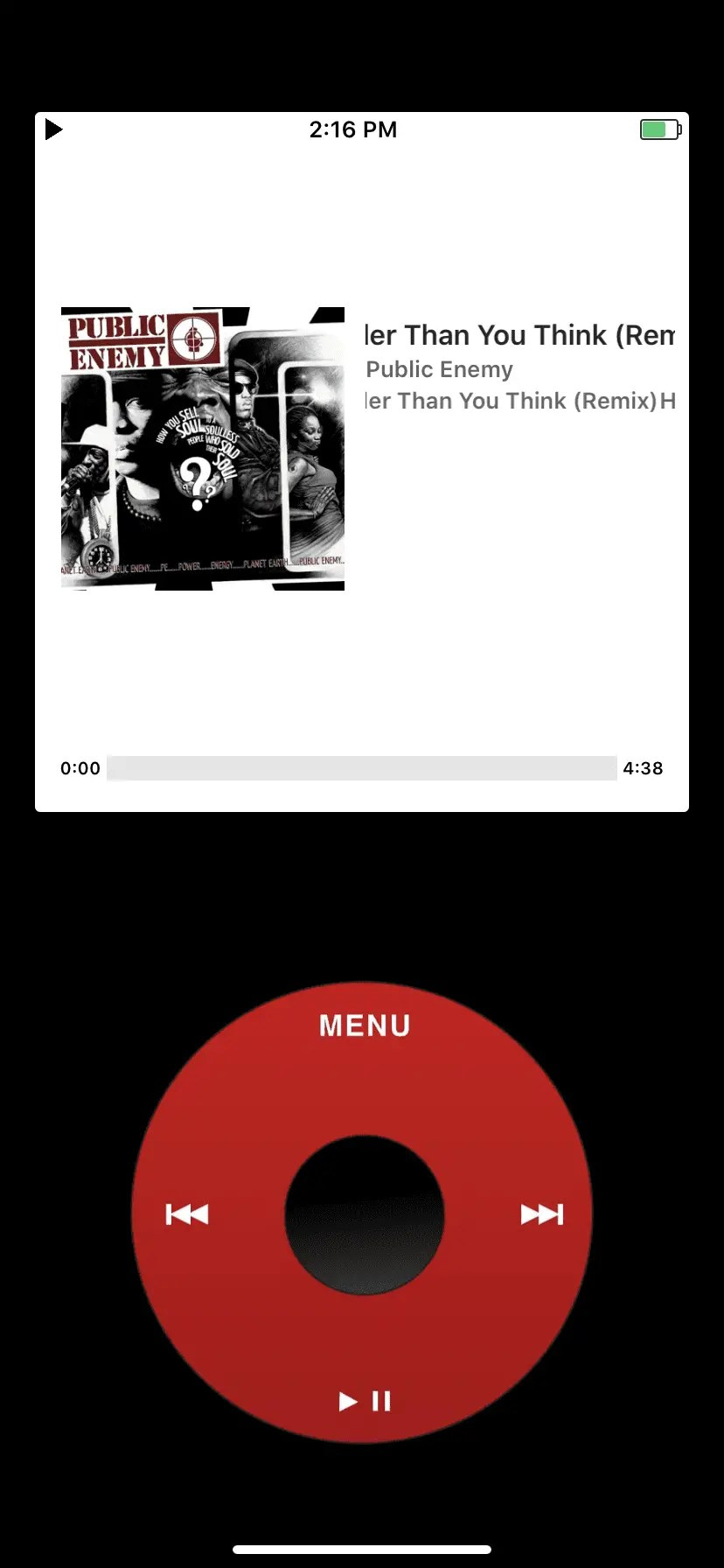 It takes a few steps to get here. The short version is, you set up the app, and then download skins from Weibo or Twitter. You can also add skins from your photo library. Besides just a groundswell of skin making on twitter, there's also a subreddit for it at http://reddit.com/r/rewound.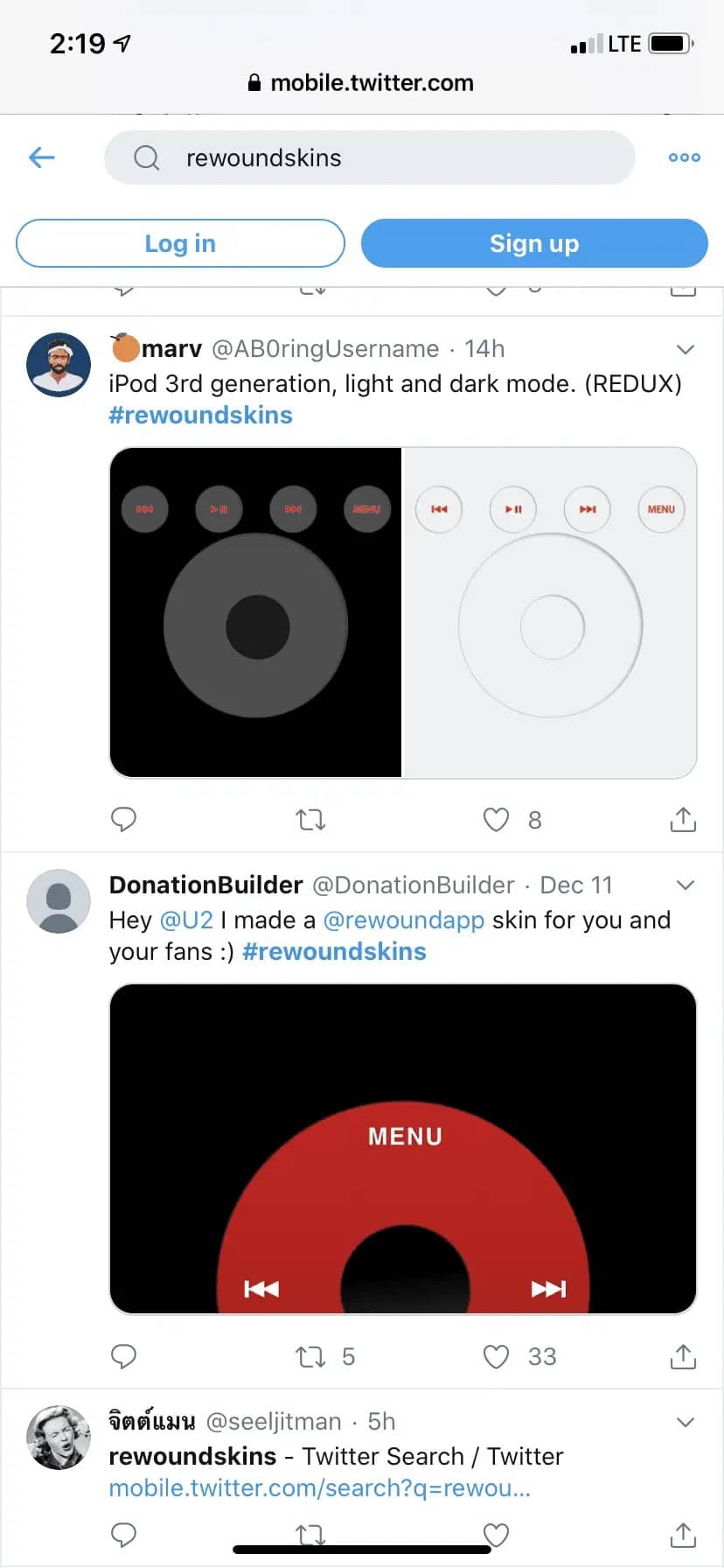 And if you really desired, you could make themes of your own. Anslow has templates available at his site for the app, rewound.co.
Rewound offers in-app purchases, in either 99 cents, or $1.99 amounts. The purpose of these is to support development, and also purchase features. Today, that means playlists. In the future, it will unlock Recently Added and Genres. If you purchase now, you'll get those features in the future.
Who could have predicted an iPod app would be so popular in 2019? Maybe there's something we've lost with the tactile scroll wheel interface. Rewound doesn't replicate it perfectly (scrolling is a little slower than the real iPod, and with a touchscreen, you ought to be able to scroll outside the drawn limits of the skin for eyes-free use like the original) but it's damned good. Check it out at rewound.co or on the App Store.