Loog guitars, man. They've been making guitars that kids could assemble and learn on for years. I first learned about them in 2011. They're still at it, now using an app, Augmented Reality monsters, and a built-in amp in the guitar, making it a pretty kick-ass travel guitar.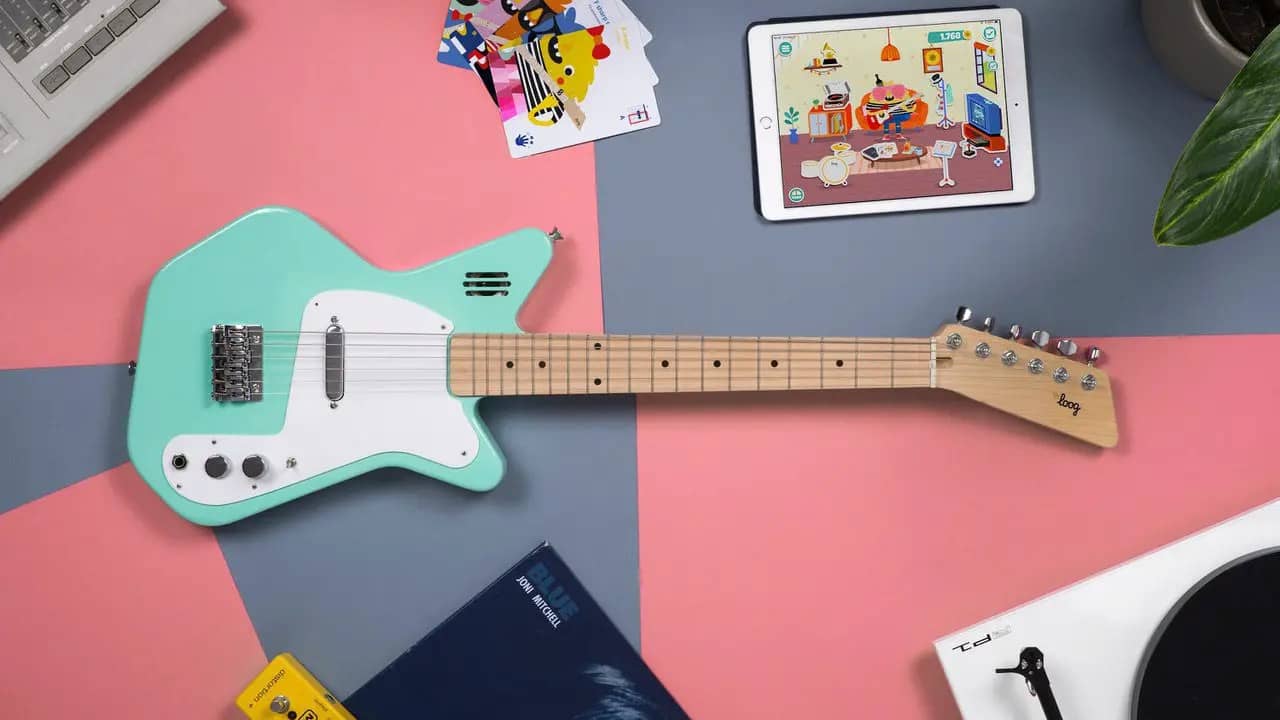 Loog makes a guitar three ways: Mini, for ages 3 and up, Pro, for 8 and up, and Pro VI for 12 and up. The first two levels are three strings, the Pro VI is a six string. Each model's neck increases in length, making it sized correctly for the child as they grow.
Loog's goal is to give you everything you need to learn guitar. They want to make it so you can play every guitar, not just ones with 3 strings. There are flashcards that show you how to make chords with your hands.
There's an app that helps you start playing from day one. It's got video lessons, a tuner, games, and a digital songbook with songs from Taylor Swift, Bruno Mars, The Beatles, the Rolling Stones, and more.
The app is available now on Google Play and the iOS App Store, although the augmented reality part is still in development. The guitars are available in acoustic or electric form.
The augmented reality features use the camera to help show you were to place your fingers and how to strum. Honestly, this is one of the best uses of AR we've heard about.
The electrics with travel amps built in were successfully funded on Kickstarter recently, and we look forward to them being for sale to the rest of us.
If you can't wait, Loog is okay with that, too. You can pick up the app for free, and get one of the guitars from Loog for $79, $129, or $199 depending on model. Check them out at Loogguitars.com