Back when I did a roundup post of some work-from-home options, headphones were a section I focused on, as you'll want some good cans to get on those Zoom calls, or even just block out external noise while you work. What about the kids? I mean, they can tune out the outside world easily enough – which is why bone conduction headphones seem like an interesting option. Enter the myFirst Headphones from Oaxis.
With bone conduction, you don't have ear buds or on-ear-muffs covering the ears, so external noise can get to the kids (say, when you're telling them to go do something), but it still allows them to hear their tunes or show. I've not used a bone conduction set myself, but I have a buddy who has, and has really liked them.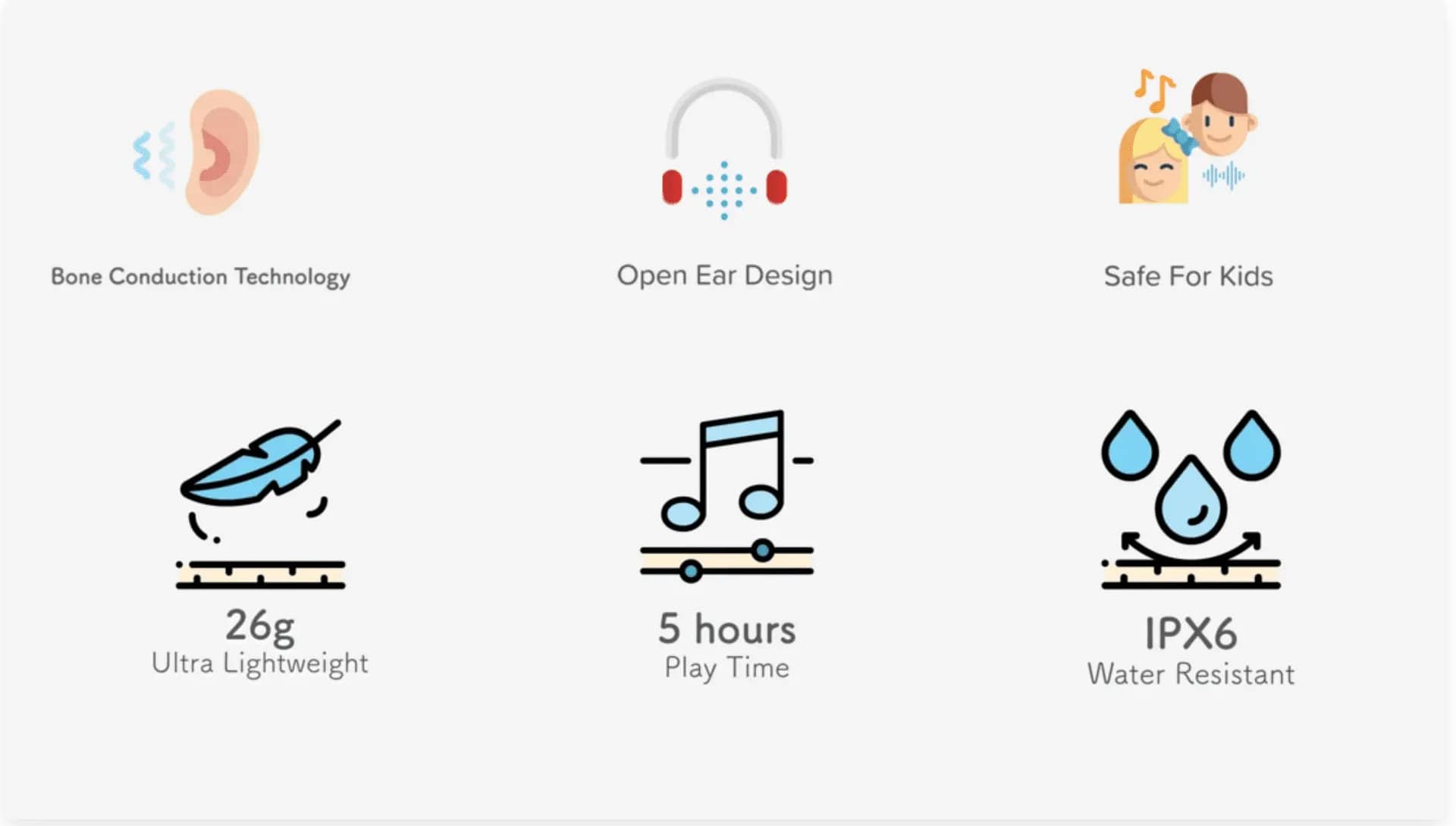 Aside from the open-ear configuration, I like that the myFirst Headphones are just 26g. This is a lightweight package, and should be good for kids who are just getting used to the idea of using headphones. Now, if you're using headphones to block out loud noises (say, fireworks) these won't do that, but past that, it's much better than trying to figure out how to teach a kid to not shove earbuds in too far.
The myFirst Headphones are available now for $79.90 which I think may be a stumbling block for parents. I mean, my kids aren't clumsy, but I'm either getting inexpensive stuff (that can be broken or lost without heartache) or something robust that can take some abuse. So, these I think are for older kids that are a bit more careful about their devices. If that fits your kiddos, and you're looking for a reward to finish out the weird school year, this might be an option for you. oaxis.com
Tech Specs from Oaxis
Dimension:?Ear-to-ear (width): 100mm?
Dimension:?Ears-to-neck (length): 140mm?
Material:?PC, PET
Net weight:?26g, 0.9 oz
Audio Input:?Bluetooth, In-built microphone
Battery Capacity:?140mAh
Battery Life:?5 hours
Stand-by Time:?480 hours?
USB Charging:?DC 5V
Charging Time:?2 hours
Bluetooth Range:?15m